A bit about me ...
Hi, I'm Sian. I was born in Derbyshire, England and am now based on the beautiful Isle of Anglesey in North Wales. I've painted portraits for many years, and nowadays specialise mostly in cats and dogs on commission, painted faithfully in very fine detail from photographs.
I also produce landscapes and seascapes on stretched canvas or board, and watercolours on quality watercolour paper.
My technique
​My preferred medium for portraits is high quality Gouache on Daler board. For landscapes/seascapes I normally paint in oil on canvas.
I paint portraits directly onto a dark surface. I like to focus on the subject and light source, preferring not to include backgrounds which I feel can detract from the subject.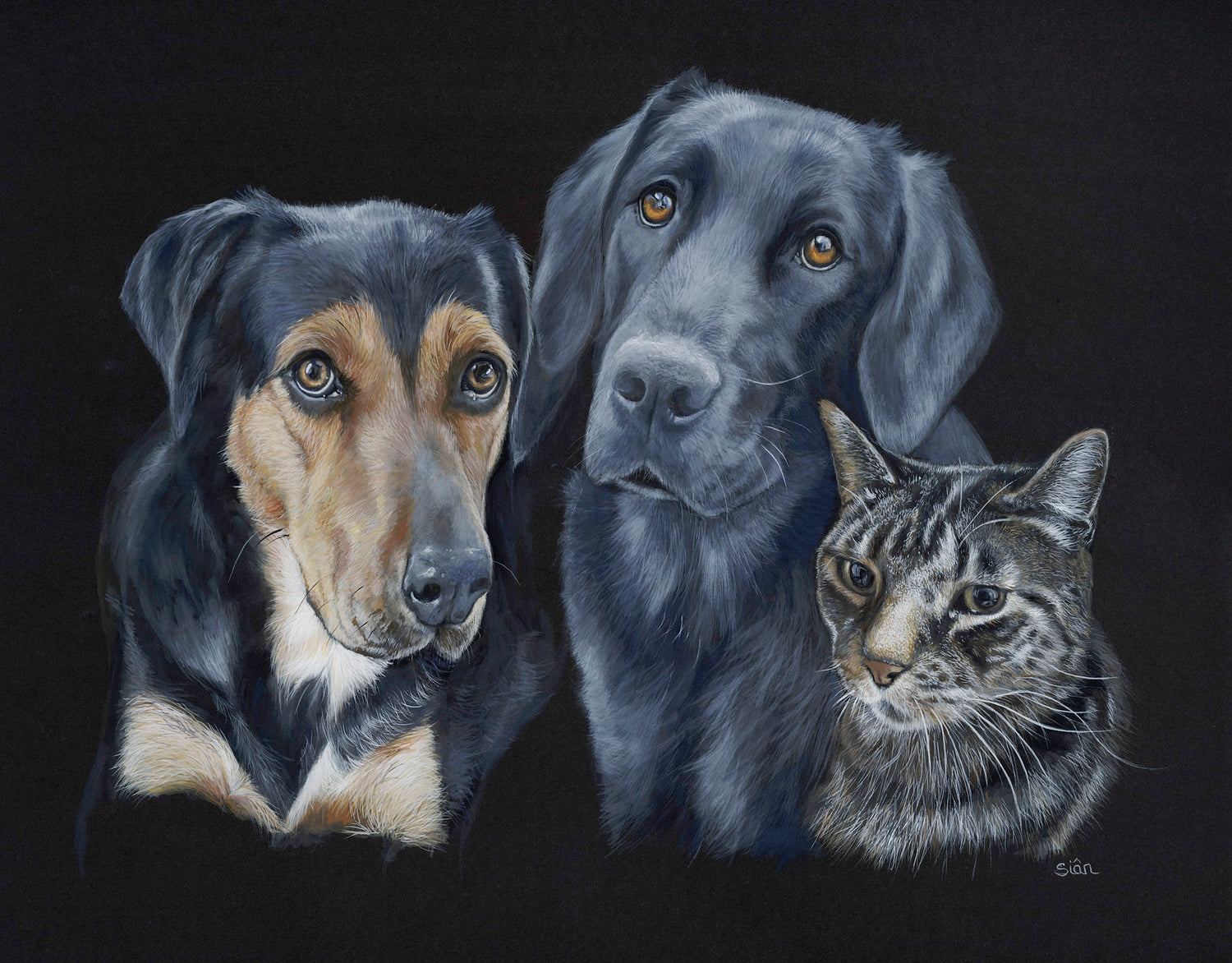 Bonnie, Diamond and Thomas
The painting is awesome, you've captured my animals so well I cannot believe you did this without seeing them. You have an incredible talent, my mother's side is artistic so I have an idea of how difficult and how good this really is.
I'm struggling to find words to describe the quality of your work. You've got the three together on the page so well, they just look right. So can I thank you for such a brilliant piece of work, I am so grateful that you've chosen to do this for us.
See more testimonials